accroma labtec Limited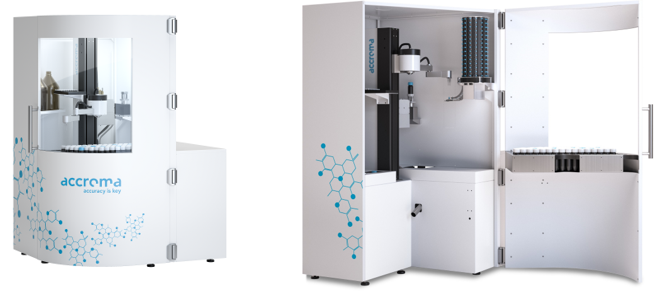 Please contact us for a consultation T: 01322 285850 - meanwhile, the accroma brochure can be viewed here ..
Our accroma demo lab is ready to receive you - click here to see our installed system :
accroma is the specialist in the field of automated sample preparation for separating analytical methods. SamplePrep converts manually executed sample preparations into an automated, precisely documented secondary process. This allows well-trained people to focus on the complex and exciting work without losing themselves in repetitive, monotonous work. We are a leader in automated sample preparation for HPLC / UPLC of solid materials such as tablets, powders or plant material, for research and development as well as QC in production.
The innovative Many2Many principle from accroma is unique. This eliminates the need to have larger quantities of identical samples in order to automate the preparation process economically. The advantages of automation are also made available to laboratories that have to process a wide variety of samples in small quantities every day.
Why Automation?
Increased efficiency and traceability are becoming increasingly important. With the automation solution for sample preparation for separating analytical methods from accroma, these points can also be achieved in the laboratory.
Recurring tasks such as weighing, filtration, extraction and dilution can be carried out more accurately by machines and documented at the same time, saving resources, allowing laboratory personnel to concentrate on more important, business-critical tasks such as data analysis, evaluation, reporting and documentation.
In addition, the automation helps to reduce solvent consumption and improve the safety of laboratory staff.
Increasing productivity.
Optimization of the laboratory workflow.

Constant quality, independent of concentration and fatigue.

Uniform, reproducible technology across different laboratories and locations.

Minimize exposure to hazardous reagents and samples.

Continuous audit trail, each step of the sample preparation is logged and stored for later traceability.

Autonomous, attached workflows are also processed at night.
SamplePrep – Automated Sample Preparation for HPLC :
Tablets, powders, plant parts, soil, creams, pastes and much more are prepared in the simplest way, fast, reliable, traceable and during 24/7 for analysis, that is the speciality of the SamplePrep from accroma. The SamplePrep is extremely flexible and can theoretically work out its own workflow for each sample in spite of a one-off set-up. This also makes it possible to use a device from different departments at the same time.
Interfaces to Waters and Agilent are available for direct further processing and analysis. A direct software integration into Empower is also available.
Accuracy is key – speed also
Often the method transfer from HPLC to UPLC is not worthwhile, the bottle neck shifts from analysis to sample preparation. However, automation makes the technology of fast chromatography interesting, so it may be possible to double production without working shifts.
Thanks to the unique extraction technology and the possibility of preparing different samples in parallel, the SamplePrep from accroma is the fastest automation solution on the market.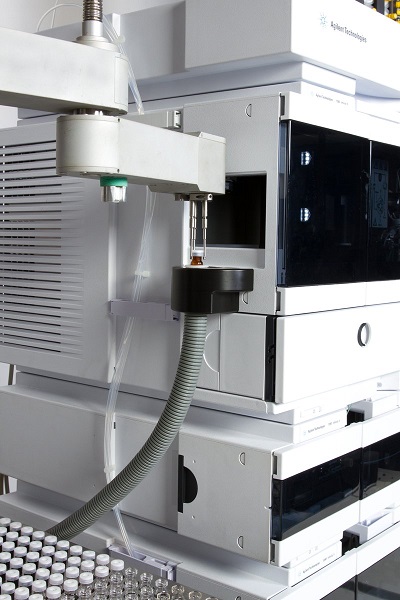 Interfaces :
Sample preparation directly into the analysis is also possible. On the hardware side, interfaces are available for the direct transfer of samples to LC instruments from Agilent and Waters. On the software side, a corresponding interface to Empower is available as standard, Chromeleon and OpenLab are available on request. Samples can be transferred fully automated and the analysis including data transfer can be started.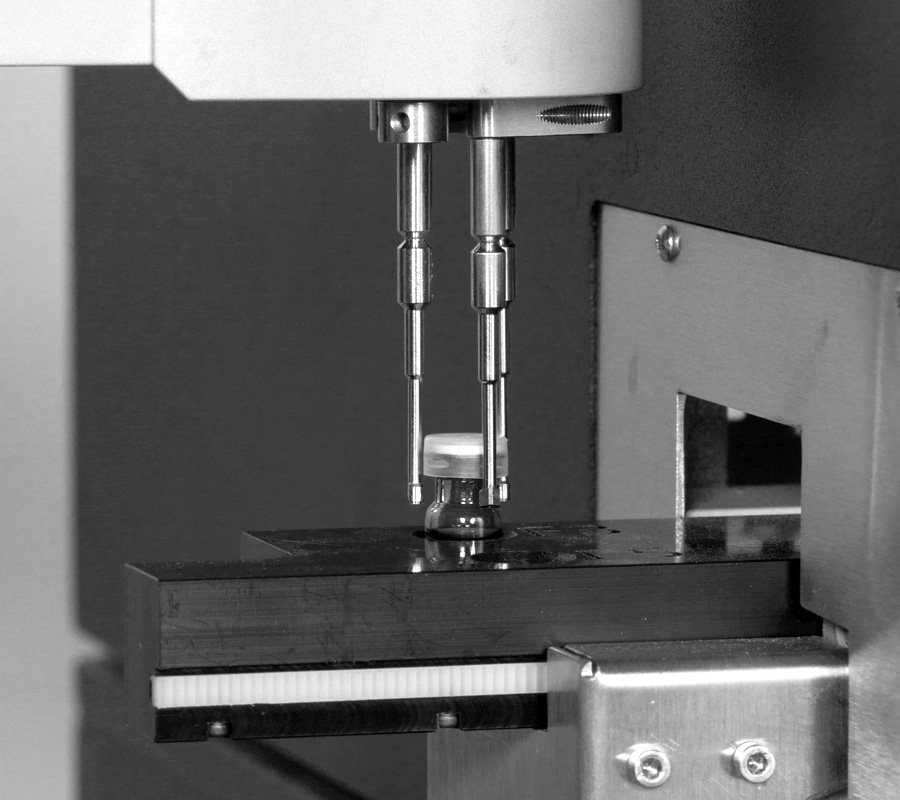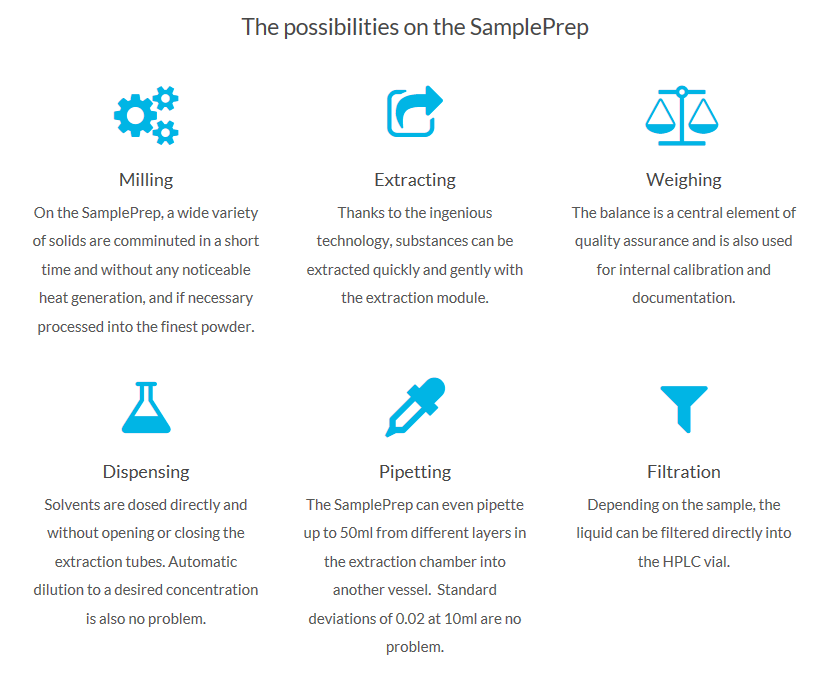 Please contact us for a consultation T: 01322 285850 - meanwhile, the accroma brochure can be viewed here ..
Our accroma demo lab is ready to receive you - click here to see our installed system :
---

accroma Systems

accroma Parts and Consumables