Quadrex
Quadrex Corporation dates back beyond the time of their founding in 1976. Quadrex's founder, Dr. S.R. Lipsky, had been investigating gas chromatography instrumentation and column technologies since the early 1960s. After the 1960 Golay patent (U.S. Patent #2920478, assigned to Perkin Elmer) on capillary columns expired in 1975, the market finally opened to commercially available GC capillary columns. Since 1976, Quadrex has honed and applied its 40+ years of technical expertise to its manufacturing processes and has produced thousands of capillary columns for chromatographers around the world.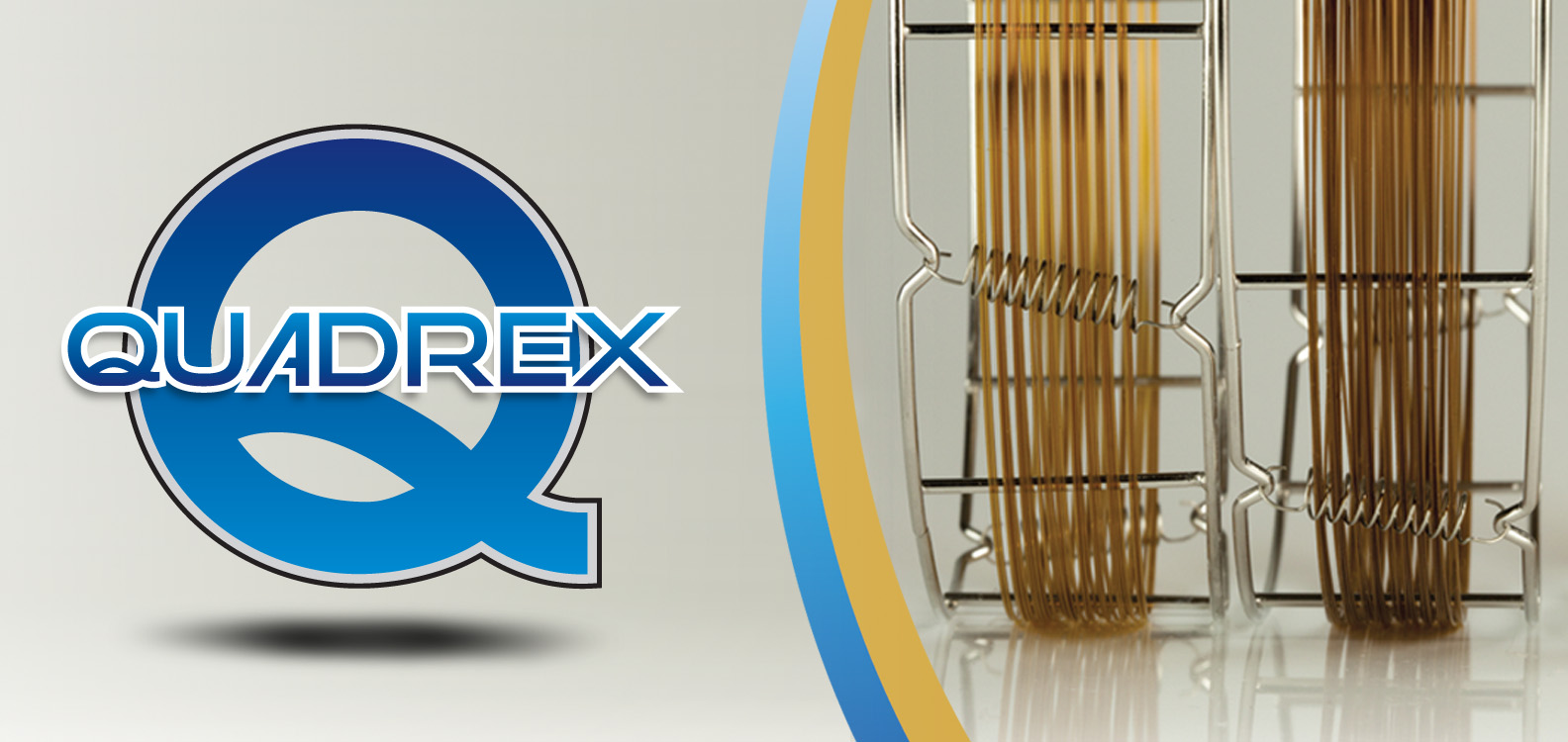 Quality
Quadrex's quality extends from their experience. They take pride in their manufacturing technology and the ability to offer a quality product. Quality control takes place at every stage of production and every column goes through extensive testing prior to leaving the door. The GC column market is highly competitive and their longevity in this market is a testament to the quality they put into each of their columns.
Every Quadrex fused silica column is pre- conditioned, Quality Control tested, and shipped with an easy to read Capillary Column Test Data Sheet. This gives all the pertinent information regarding the column's configuration, QC test operating conditions, and maximum programmed and isothermal operating temperatures. Column efficiency, activity, and film thickness is easily evaluated using appropriately designed test mixtures. All column data is maintained in their data base to assure column-to-column reproducibility.
Service
Quadrex is still privately owned and is now under second generation management. They care about their product quality and pride themselves on personalized customer service. Every customer is important and they treat them as if they were their only customer.
Flexibility
The fused silica tubing that is used to manufacture today's state-of-the-art GC columns comes in a variety of industry-standard internal diameters. All column manufacturers offer a multitude of standard column configurations to meet many common GC applications. In addition, they will produce columns in any length and any film thickness (within the given limits of the particular stationary phase). They can offer custom support cages and even put their columns onto a competitor's support cage if preferred.
Commitment
Quadrex is committed to manufacturing the highest quality capillary columns at competitive prices.
Download Quadrex column flyer

Quadrex GC Columns