LNI SWISSGAS Generators
We are pleased to announce exclusive distribution rights to the LNI SWISSGAS portfolio:
We are proud of being exclusive distributors for LNI SWISSGAS in the UK, Ireland and Nordics. As we continue to grow our portfolio of products for the Analytical Instrumentation Market, we are pleased to announce being appointed the exclusive distributor for all LNI SWISSGAS trademarked products.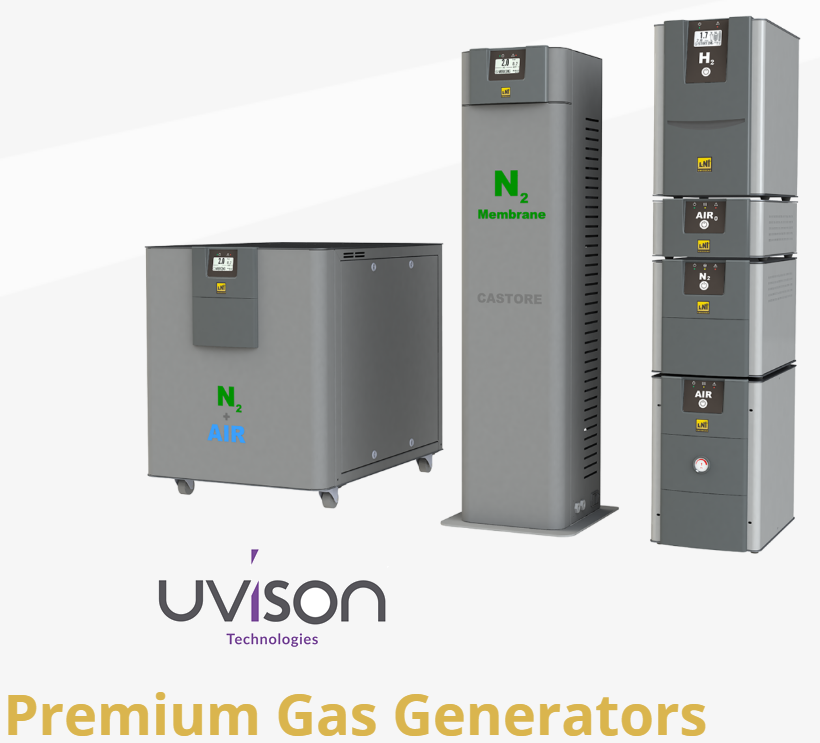 LNI SWISSGAS : with over 30 years supporting the continuing new demands of the analytical chemistry market
LNI Swissgas is an multinational corporation that for over thirty years has been a leader in the field of gas generators for analytical laboratories, calibrators and gas mixers. LNI Swissgas Srl is the group company specialising in the marketing and service of gas generators for analytical instruments. Our products are completely designed in-house: layout, electronics, electro-chemical and pneumatic components are all designed in our facilities. This aspect – unique in the industry – guarantees complete control over the product and allows the development of products with exclusive and dedicated features adopting the latest technologies.
LNI Swissgas has always been considered a reference point in the sector: thirty years of know-how, with the focus on continuous improvement and a policy of investment in research and development into products and technologies, so as to always offer the best innovative solutions that anticipate and meet the needs of the analytical sector.
Technology and knowledge that come to life in the hands of highly-qualified personnel: experienced programmers, engineers and technicians who create sophisticated and complex equipment, combining the Swiss passion for perfection with Italian ingenuity and design.
The quality of LNI Swissgas products is further demonstrated by ISO 9001-2008 certification of its production processes and ISO 17025 accreditation of its measurement laboratory. ISO 14001-2008 certification moreover highlights its commitment to safeguarding the environment.
Exploiting this extensive experience, we offer instrument solutions and integrated gas generators dedicated to specific analytical requirements, supporting customers in choosing the right product and guaranteeing continuous after-sales service. Qualified technicians handle both installation and subsequent routine and scheduled maintenance through two-way remote control of all the modules.
Gas Generators and Calibrators for analytical, industrial and environmental applications
LNI Swissgas represents a group of companies specializing in the design, production and marketing of high-quality products and accessories for analytical instruments, with efficient before- and after-sales support.
Gas Generators for LCMS, GCMS, GC, ELSD, ICP and Agilent MP AES :
Look no further for our reliable soultions in providing N2, H2 and Zero Air Generators from LNI SWISSGAS
>Our short LNI SWISSGAS Product Intro can be viewed here - please click on this link <
... and here for the NEW LNI SWISSGAS Smart Lab Bench and Enclosure Brochure :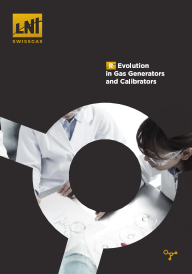 ---

LNI SWISSGAS H2 Hydrogen Generators

LNI SWISSGAS H2 Slim Tower Generators ST

LNI SWISSGAS Premium Hydrogen Sensors & Parts

LNI SWISSGAS N2 Nitrogen Generators

LNI SWISSGAS Zero Air Generators

LNI SWISSGAS Compressors

LNI SWISSGAS Gas Generators for Lasers

LNI SWISSGAS Gas Calibration Systems

LNI SWISSGAS Gas Mixers

LNI SWISSGAS LCMS Benches & Noise Enclosures

LNI SWISSGAS Accessories & Parts

LNI SWISSGAS Preventative Maintenance (PM) Parts

MicroPROGEL Generator Consumables and Parts